My Research was Approved for Publishing!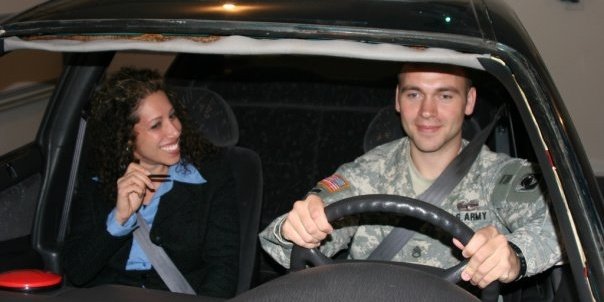 For the past two years, I have been involved in a research project in the College of Public Health and Health Professions at the University of Florida regarding the driving performance issues of returning military personnel with Traumatic Brain Injury (TBI) and Post Traumatic Stress Disorder (PTSD). The research in general has been very demanding and rewarding — it has very much defined my life before this deployment. Numerous read articles, several written abstracts, many days in the hospital, dedicated help from many, mentoring from the best, and late nights gathering and analyzing data later, the resulting manuscript was finally approved last week for publishing in the American Journal of Occupational Therapy (AJOT):
Reference:
Classen, S., Levy, C., Meyer, D., Bewernitz, M.,  Lanford, D., M., Mann, W.C.  Driving Performance of Returning Combat Veterans with TBI: A pilot study. Manuscript accepted on 07/29/10. American Journal of Occupational Therapy.
Here is also a video of some of what we do in the Trauma Rehabilitation Center for Returning Military Personnel at the University of Florida: